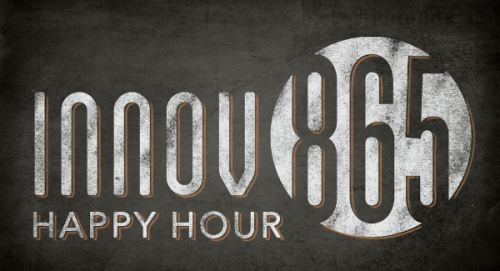 Innov865 Alliance members will host happy hours every other month throughout the year for startups, entrepreneurs and makers to socialize, network and learn from VIP guests.
There's been a few happy hours already in Knoxville. We'll update you when the next one has been announced.
---
Sign up for the latest Innov865 news, emails, and event notices.
---
Innov865 Happy Hour, Hosted by UTRF
October 19, 2017
5:30 p.m.
Scruffy City Hall
---
Innov865 Happy Hour, Hosted by ORNL & Innovation Crossroads
June 20, 2017
5:30 p.m.
Knoxville Chamber
---
Innov865 Happy Hour, Hosted by Three Roots Capital
April 20, 2017
5:30 p.m.
Scruffy City Hall
---
Innov865 Happy Hour, Featuring Launch Tennessee's TENN Roadshow
February 7, 2017
5:30 p.m.
Scruffy City Hall
---
Innov865 Happy Hour, Featuring Andrew Golder, GrowthX Capital
November 16, 2016
5:30 p.m. – 7:30 p.m.
Scruffy City Hall
---